CLICK HERE to download
Books 1 & 2: "Fallen Snow"
& "Forget Me Not"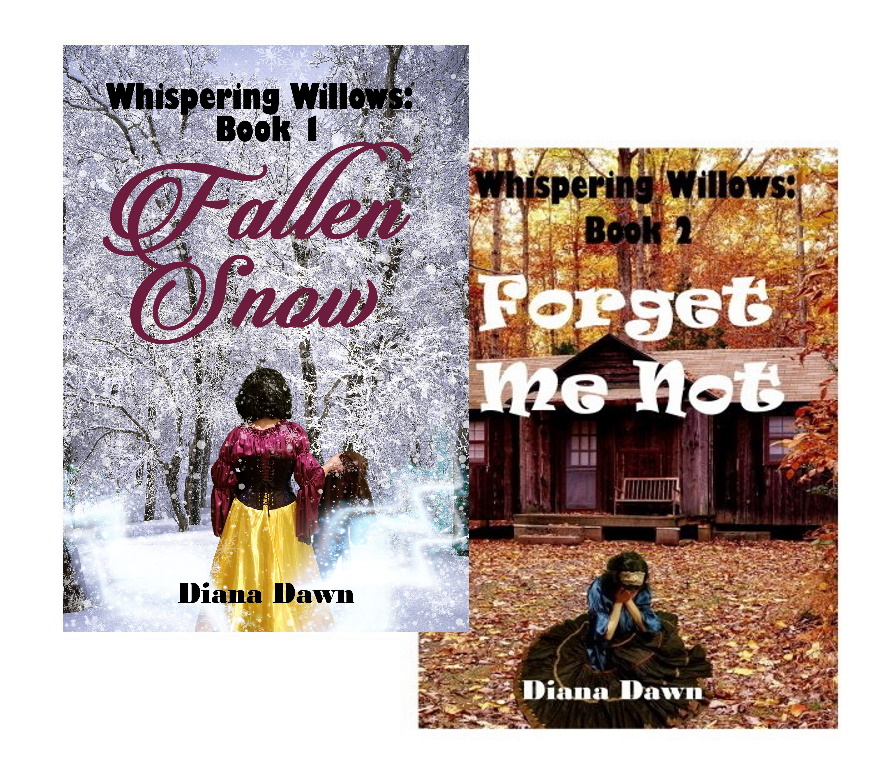 Welcome! Iím Diana Dawn. Thank you for visiting my site. Please take a moment and sign up for my
newsletter
by subscribing below or emailing me at

Diana@DianaDawnBooks. com

and I will send you a
FREE
copy of an e-book of
YOUR choice
in my Whispering Willows series! Just let me know which one you would like. Plus, then you can be sure to stay informed of my latest book, giveaways, promotions, news, 'swag' and more!